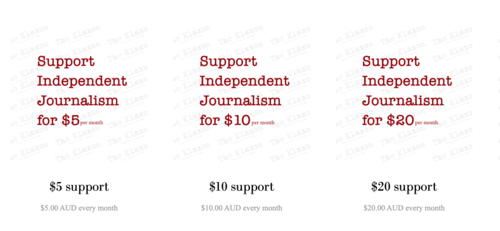 SUBSCRIBE
EXCLUSIVE
The Inclusion Foundation charity whose founder spruiked Josh Frydenberg in political advertisements - almost certainly against charity laws - received record government grants last year that were over six times more than average.
The revelations come as it has emerged Cate Sayers has been cleared of any wrongdoing by the chair of her organisation - who happens to be her husband.
In the year to June 30 Cate Sayers' Inclusion Foundation received $933,986 in government grants, which was 6.3 times higher than its average over the preceding decade ($148,762) and almost three-times higher than its previous highest grants, $313,216 received in 2018-19.
In the since-pulled political advertisements - which were officially endorsed by Frydenberg - Sayers says "Josh" had "recently" made a "significant investment" into Inclusion Foundation's Impact21 program.
"Because he cares Josh has always supported the Inclusion Foundation, most recently with a significant investment into Impact21," Cate Sayers says in the advertisements.
The government grants in 2020-21 were so big compared to Inclusion Foundation's operations, two-thirds of the money has been accounted for as "payments in advance" because it wasn't used in the year.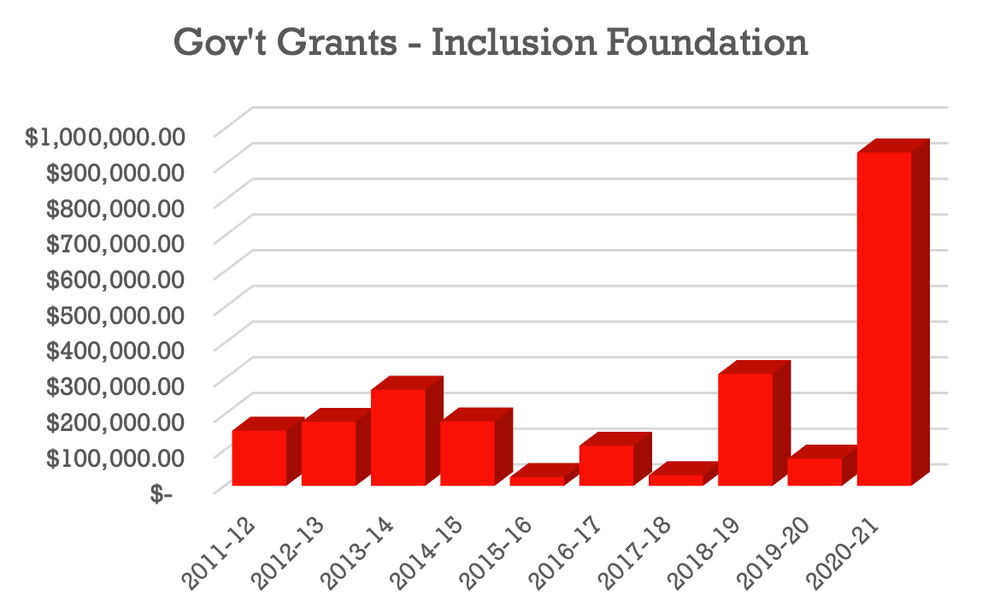 Government Grants to Inclusion Foundation exploded in 2020-21. Source: ACNC
Inclusion Foundation, is a "for-purpose-charity that champions the inclusion of people with Down syndrome", its website states.
How much of the $933,986 came from the Federal Government, and from which arm or arms of the Federal Government, is not known because Inclusion Foundation has not reported that information.
Frydenberg and his office did not respond to requests for comment.
Cate Sayers and Inclusion Foundation have repeatedly failed to respond to requests for comment from The Klaxon over the past week.
Frydenberg, the member for Melbourne's Kooyong, made headlines last week after it emerged he had launched political advertisements, both online and via flyers, apparently backed by charities.
It is illegal for charities to engage in "promoting or opposing a political party or candidate for political office", in laws the Australian Charities and Not-for-profits Commission (ACNC) is responsible for policing.
One of the advertisements featured Karen Hayes, the CEO of charity Guide Dogs Australia, titled "why I am voting for Josh Frydenberg".
(Last week The Klaxon revealed that taxpayer-funded "support" included $3.5m in JobKeeper payments that Guide Dogs Victoria didn't need and which went to bolstering its "cash at bank" from $16.65m to $18.75m).
Guide Dogs Australia's board last week said it had been unaware of Hayes' involvement, requested the ads "be immediately removed from circulation", and that it had launched an "internal investigation".
On Tuesday it announced Hayes had been "stood down" pending the outcome of its investigation.
Guide Dogs Victoria has not said why its investigation into the apparently simple matter has not yet been completed.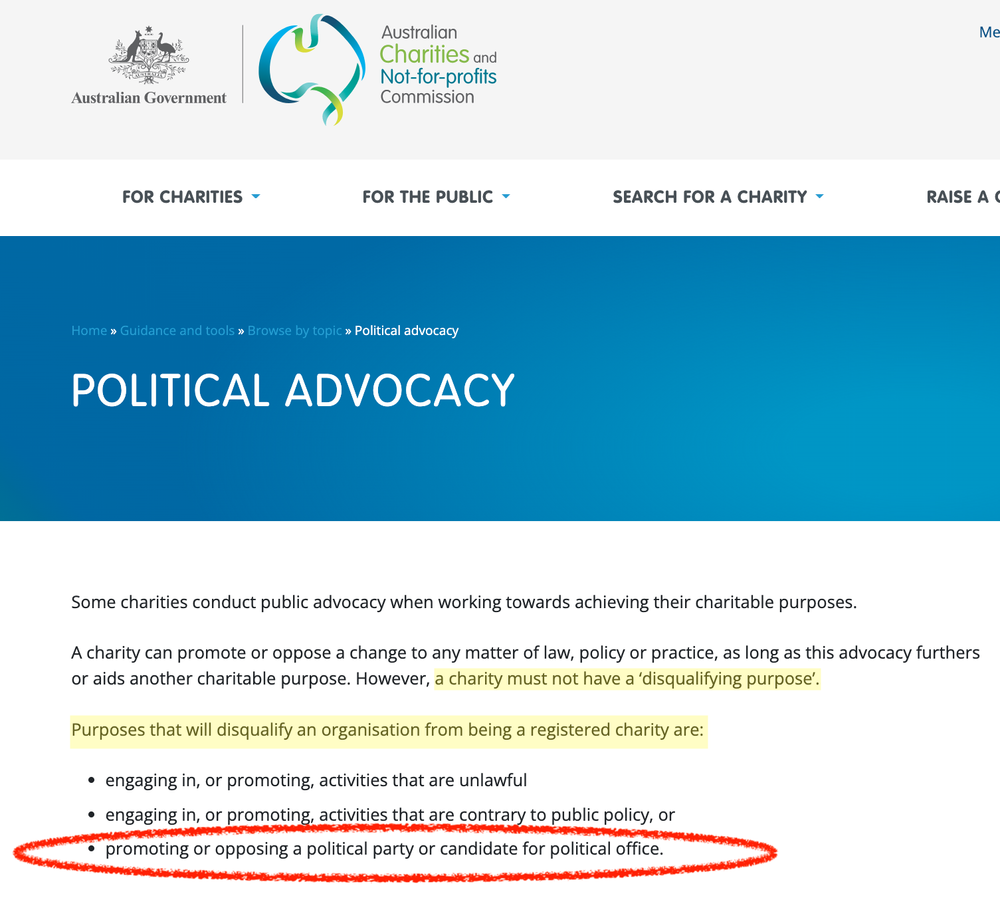 The ACNC laws regarding political endorsements. Source: ACNC
All clear
It has now emerged that shortly after the scandal broke, the chair of Inclusion Foundation, Luke Sayers - who is Cate Sayers' husband - wrote to clients and employees claiming that she had engaged in no wrongdoing.
The Klaxon has obtained a copy of that email.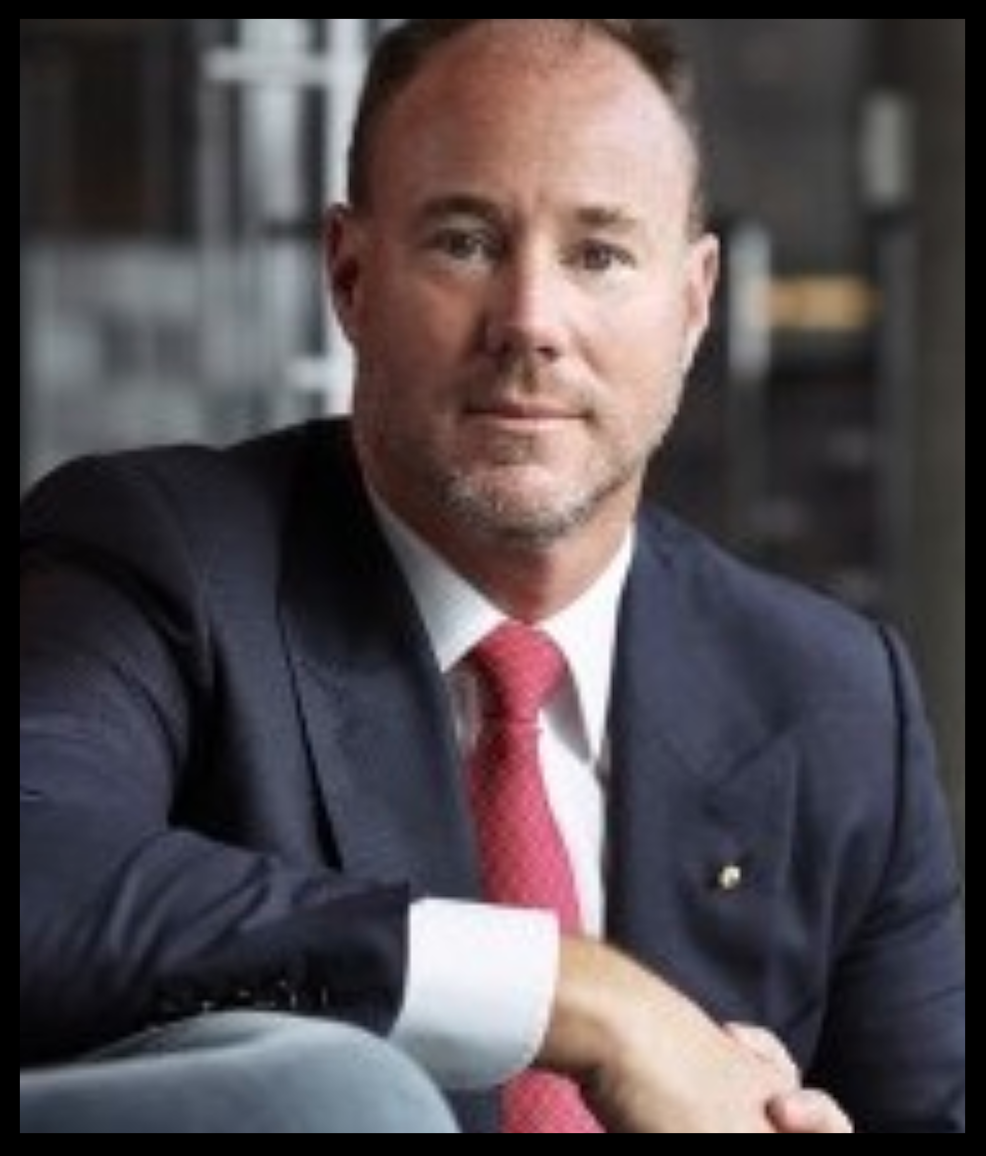 Sayers Group owner and CEO Luke Sayers. Source: Supplied
Addressed to "Inclusion Foundation Family", Luke Sayers the charity does "not endorse, promote, or oppose any political parties or candidates" and that Cate Sayers had shared "her personal views".
That's despite Cate appearing in the ads as "Founder, Inclusion Foundation", repeatedly referring to the charity, and citing Frydenberg's financial support.
"The Board and Management of the Foundation understands the concerns that have been raised over the past few days regarding this," Luke Sayers writes.
"We are aware of our obligations as a registered charity, and we do not endorse, promote, or oppose any political parties or candidates," he writes, using the wording of the ACNC laws.
In the email, Luke makes no reference to the fact that Cate Sayers is his wife, or to the inherent conflict of interest that this presents.
He also makes no reference to who from Inclusion Foundation's "board and management" considers it has not engaged in endorsing political candidates, or whether Cate Sayers - herself a board member - was removed from those deliberations.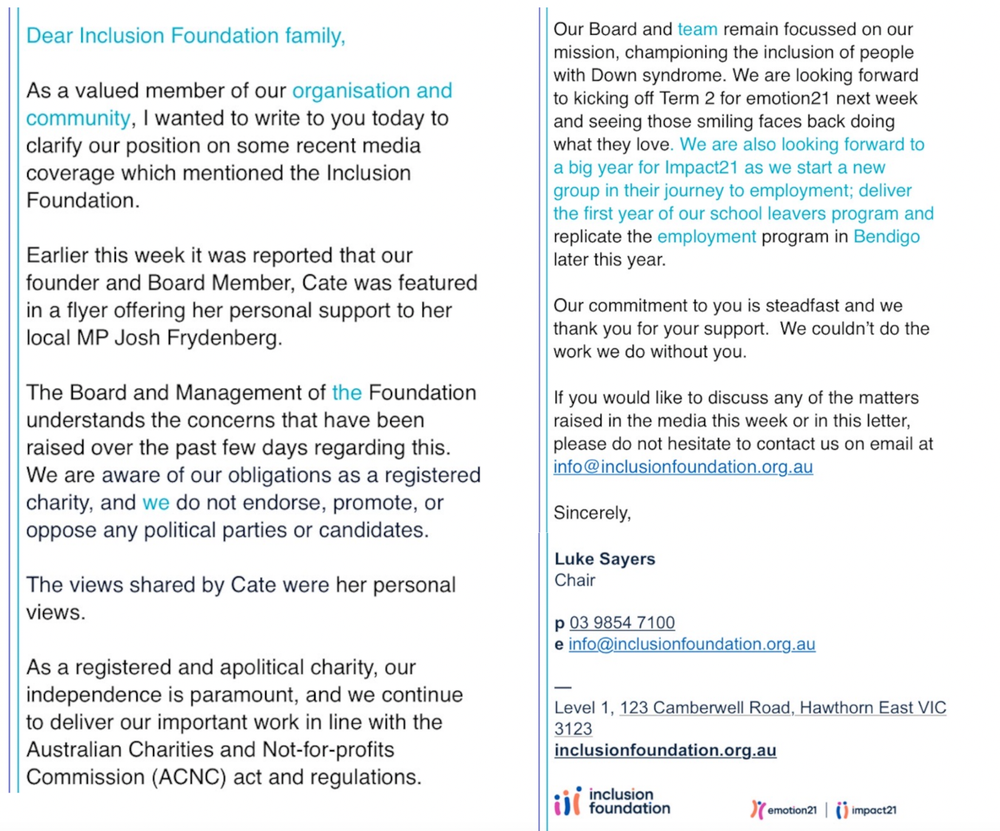 Inclusion Foundation chair Luke Sayers' email. Source: Supplied
Luke Sayers is a former long-time CEO of "consultancy" PwC Australia and the current President of Carlton Football Club.
As revealed by The Klaxon Wednesday, Luke Sayers' new consultancy Sayers Group, which he formed in September 2020 after leaving PwC, received $4.13m in Federal Government contracts in just the past 12 months.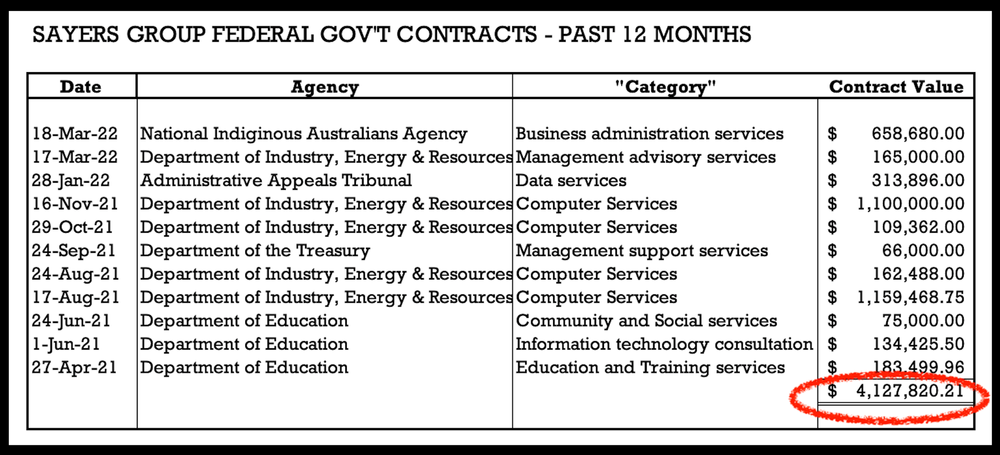 Luke Sayers' company received $4.13m in Federal contracts in the past 12 months. Source: AusTender Table:The Klaxon
The ACNC declined comment on whether Cate Sayers or Karen Hayes had broken charity laws citing "secrecy provisions" written into its legislation preventing it from discussing individual charities or their legal breaches.
In the political advertisements, under the heading "Why I am voting for Josh Frydenberg", Cate is described as "founder, Inclusion Foundation".
"Josh is the epitome of community" and has a "massive track record" of "supporting…our local charities", Cate says in the ad.
"Kooyong is also home to a charity I founded in 2009 called Inclusion Foundation (formerly e,motion21) for individuals with Down syndrome," Cate says.
"Josh understands the dignity that comes through providing a fair go to all of us".
"I value leaders who support an inclusive society."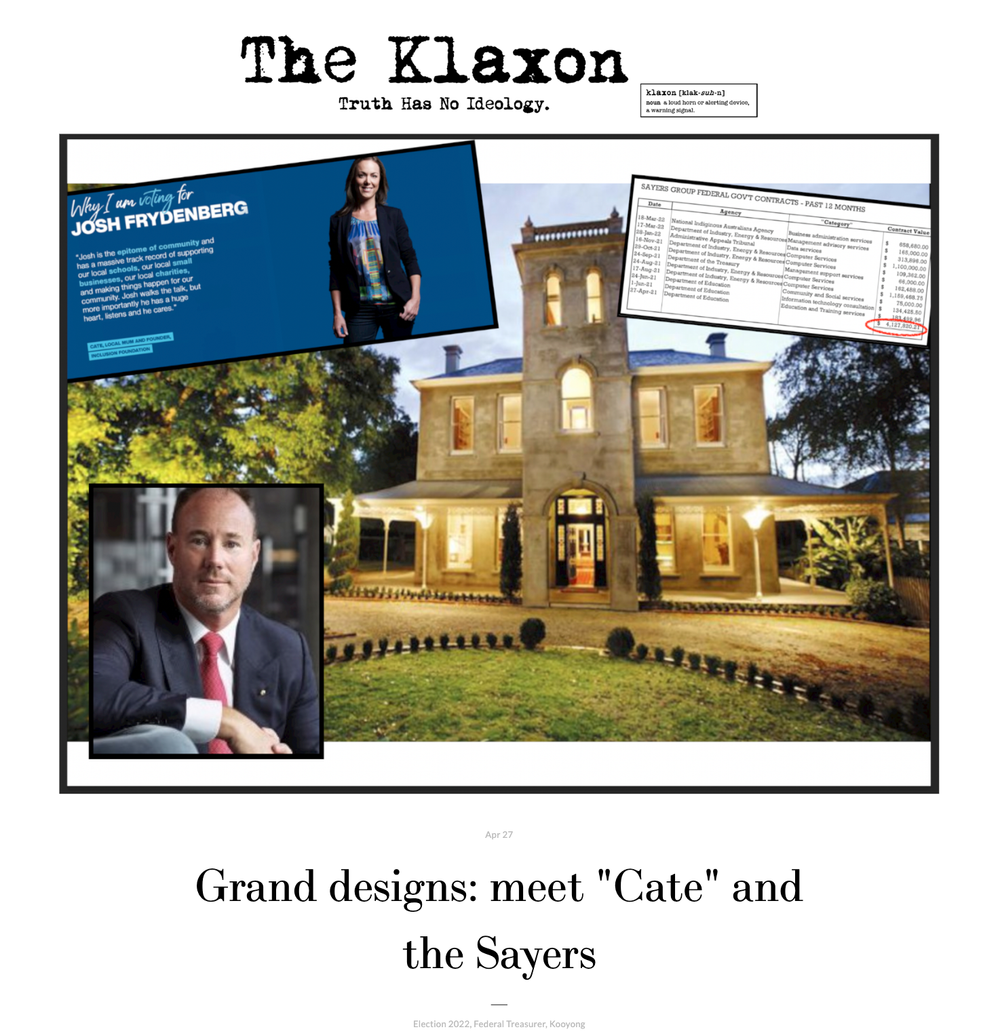 The Klaxon's expose on Wednesday. Source: The Klaxon
According to its website, the current directors of Inclusion Foundation are chair Luke Sayers, Cate Sayers, Jason Chequer, Roy Lange, Bruce Wilson and Kate Billings.
Inclusion Foundation's accounts for 2020-21 state that Kate was "voluntary CEO" of the group from 2009 to 2015.
She then became a board member, until 2019 when she was appointed "temporary CEO" until January 2021, when she "re-joined the board as director and founder".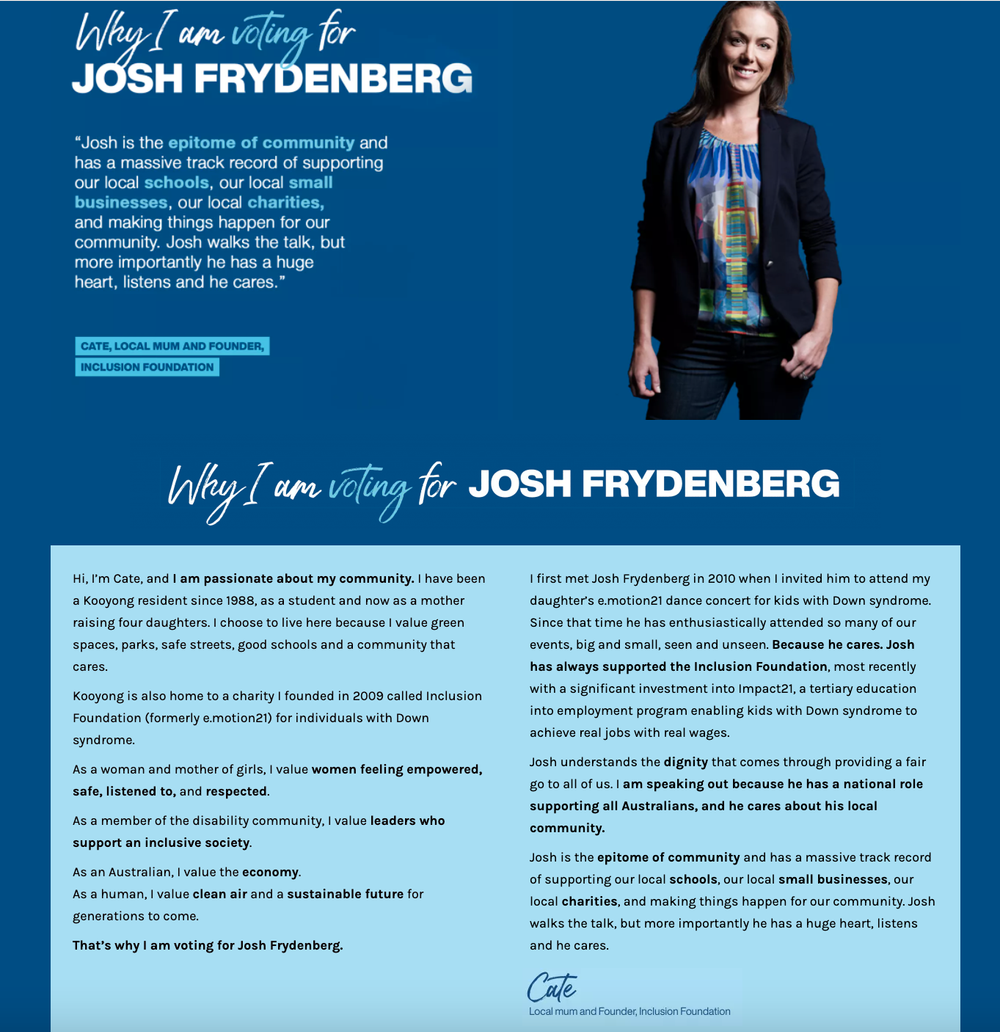 The online advertisement featuring Cate Sayers. Source: Josh Frydenberg.
The group's website lists Andre Carvalho as Inclusion Foundation's current CEO.
Of the $933,986 in government grants last financial year, Inclusion Foundation records $251,594 as "revenue" with the unused remainder of $632,911 recorded as "grants received in advance".
As previously revealed, over the past two financial years, Inclusion Foundation received "Covid Government Stimulus" of $195,848 ($100,000 in 2020-21 and $95,848 in 2019-20).
During that same time, its "salary and wages" bill almost doubled.
""Josh understands the dignity that comes through providing a fair go to all of us"."
— Cate Sayers
In 2018-19 Inclusion Foundation's salary and wages bill was $333,770; in 2019-20 (the first year of Covid-19) it was $585,069; and in 2020-21 it was $609,678, the group's accounts show.
"In 2019 Luke was made a Member of the Order of Australia for his significant service to business, to people with a disability and the community," Luke Sayer's Inclusion Foundation bio states.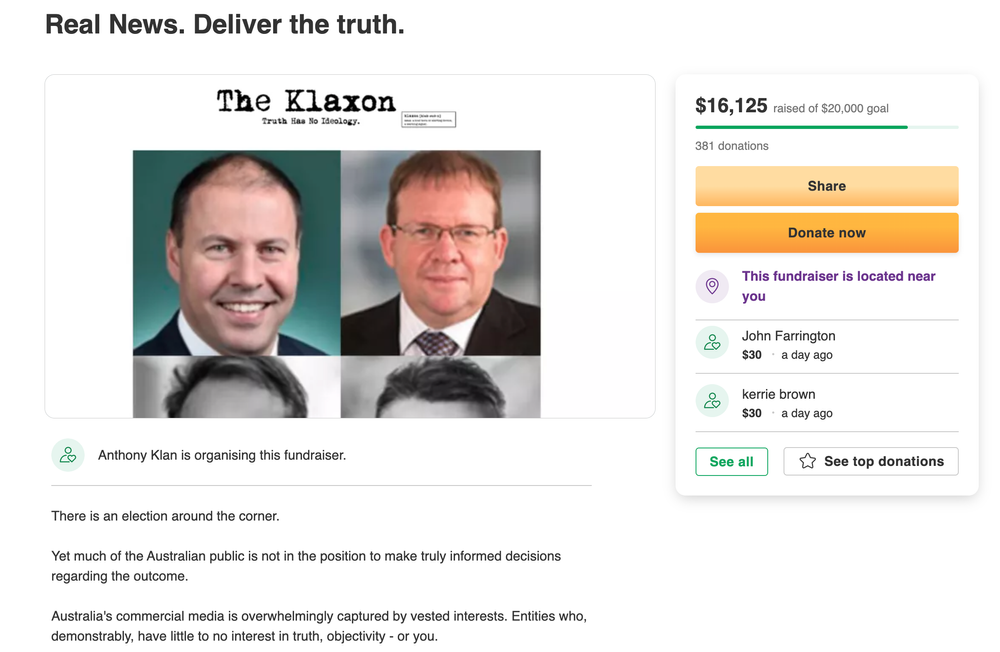 Help us inform Kooyong Voters about Frydenberg's corruption stitch-up, donate here.
Welcome
Editor, Anthony Klan
Australian journalism is under threat like never before. So too is the ability for us, the public, to make informed decisions. A disintegrating media is serving to further concentrate the already vast, unhealthy, power held by a few. That power is routinely abused, its attendant responsibilities wilfully ignored, and our democracy weakened.
Your support ensures truthful, unbiased and unflinching reporting is accessible to everyone. The media landscape is riddled with vested interests: the more they win the more we all lose. On every level.
Help us speak truth to power, break the big and important stories, and to build a truth firewall against which those in public discourse can be held. If you can afford it, please subscribe, for as little as $5 a month. Together we will make a difference.
Thank you for being here.
Anthony Klan
Editor, The Klaxon